Israel & USA Crossover Marketing Opportunities
An Overview
---
The fourth industrial revolution, otherwise referred to as the "technological revolution," has been especially favorable for Israel and has catapulted the country as a global leader in various now essential and advanced sectors. These progressions have established Israel as one of a few top-tier countries where businesses seek the latest in innovation that will power their businesses forward in an increasingly dynamic economic landscape. With aggressive and lean upstarts frequently upending established players and creating shockwaves throughout entire categories, gaining a competitive advantage is more than ever top of mind for CEOs. The cutting-edge sectors in Israel, combined with our changing world pivoting to new industries with a heavy tech focus, have positioned Israel in a uniquely advantageous position.
---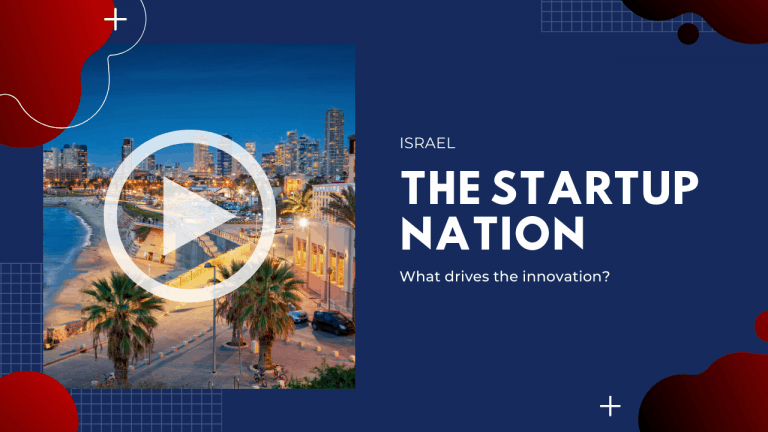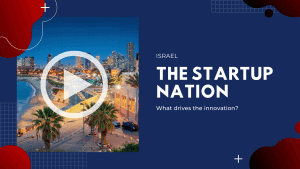 Israel has been gradually increasing its economic standing since its founding. Still, the past few years have been incredibly profitable, leading those referencing the period to call it "Israel's Golden Decade." One of the ancillary effects of Israel's meteoric rise in the global economy has been a dramatic uptick in crossover business between Israel and the United States. In our work, focusing on Jewish marketing campaigns, we encounter many companies capitalizing on these crossover opportunities. In this discussion, we review some of the most active sectors for this inbound and outbound activity and provide project-based insights on how to benefit from similar opportunities. 
An Overview Of The Numbers
It is helpful to review some notable data points to put Israel's miraculous economic rise into the appropriate context.
Israel:
While there are various explanations for the core drivers of Israel's rise in economic success, many believe it comes down to the country's focus on education and a concentrated pool of diversified talent. In decades past, a country's fortunes were dictated mainly by the presence of valuable natural resources. As we continue to move further into the information and tech-focused economy, Israel is proving to be one of the best-suited countries for this transition, which puts a core focus on human resources. 
Not all sectors of Israel-USA crossover marketing opportunities are related to the change in global economic focus though. Some areas of substantial marketing activity, especially in the Jewish marketing context, relate to Israel's unique role as a gathering place for Jews from across the globe. A prime example of this is the vibrant real estate sector, where there has always been a significant inbound volume of funds to Israel from Jews in the USA.
A Note On Israeli Unicorns
When discussing the landscape of large Israeli companies, clarification of an essential but oft missed point is necessary. Companies that began in Israel but were later bought by large multinationals may skew the numbers and mislead. For example, Israel only had eight stand-alone tech-focused unicorns ($1 billion market value) at the end of 2019. With that said, the number of unicorns founded and still having a significant presence in the country is much higher than only eight. Indeed, the purchase of Israeli founded unicorns by non-Israeli corporate conglomerates has occurred many times over. For example, Intel's acquisition of Mobileye in 2017 for over $15 billion and Moovit for $900 million in 2020. 
Inbound Vs. Outbound
When discussing crossover marketing opportunities in the context of Israel & the United States, it is necessary to distinguish between outbound versus inbound. Some categories, such as the real estate sector, are heavily overweighted in the direction of dollar flows from the USA to developments in Israel. Other industries may be more balanced, and at times skew toward flows from Israel into the United States. 
Vibrant Crossover Sectors
Below, we overview some of the most vibrant and high-potential sectors to illustrate the most significant opportunities we encounter vis–à–vis the crossover dynamic.
Real Estate
In our work focused on Jewish marketing campaigns, one of, if not the most, active categories are real estate projects in Jerusalem, Israel. As the city is the spiritual and cultural heartbeat for Jews across the globe, it is not surprising that so much marketing activity focuses on property development emanating from the holy land. Still, the breadth and scope of the kinds of offerings are quite remarkable. For example, there are projects marketed towards Jews looking to immigrate (make aliyah) and acquire a new primary home. Other developments are more geared to those looking to purchase vacation or investment properties. 
In our view, there should not be a monolithic approach to campaigns marketing real estate in Israel. Therefore, a luxury development will have a different core clientele and a distinct advertising mix than a more budget-friendly offering. Further, projects, depending on which city or neighborhood, will be geared toward different segments of the broader Jewish audience and will require a nuanced targeting strategy that focuses on reaching the optimal core segment. 
Formulating a comprehensive and highly targeted marketing strategy is essential for successfully meeting real estate sales benchmarks. Focusing on platforms with granular data-backed targeting and measurement capability is critical. Also, utilizing native marketing and niche Jerusalem real estate listing platforms is beneficial. These strategies become especially pertinent when there is a significant lifestyle narrative angle. Content marketing, long-form visuals, and articles can relay the ethos and selling points of a real estate offering that a traditional ad cannot. Such an approach often comes into play for the more luxurious projects and less so for singular properties or projects on the lower end of the pricing spectrum. 
Cybersecurity
It can be dizzying to stay updated on the number of successful cybersecurity startups coming out of Israel. Success in this sector is one of the most straightforward to explain. Much of the credit goes toward the storied Unit 8200, the IDF's functional equivalent of the NSA. The unit has been predictably producing unparalleled talent. Alumni of the group, when entering the private sector, are in high demand and recruited aggressively. The high salaries offered to active senior members of the unit, combined with blatant poaching, became so intense that it turned into a substantial talent retention problem.
Some of the more notable cyber and related companies are Imperva, which was acquired for $2.1 billion in 2018, and the controversial NSO Group. NSO, founded by alumni of Unit 8200, has reportedly played a leading role in high-stakes cyber and intelligence ops for governmental clients. 
There are two core markets for cybersecurity and related offerings. Marketing strategies for those offerings concentrating on the consumer route will differ from cybersecurity services focused on B2B or governmental clients. Further, there is a separate approach for cybersecurity startups in the foundational stages and perhaps looking to use marketing to raise funding stateside either from private equity, institutions, or even crowdfunding. 
As the shift toward digital goes into overdrive, especially as changes have hastened due to the COVID-19 pandemic, we can expect to see the proliferation of more cybersecurity and related crossover activity between the United States and Israel.
High-Tech
The term "high-tech" is a catch-all for products and services that range to include processing chips to technologies that enable self-driving. Some of the most substantial crossover transactions in this broad category include:
Aside from acquisitions in the crossover context, some Israeli unicorns have pursued the public listing route. Fiverr is one of the largest and most notable in this category of Israeli companies. The company operates a marketplace platform for hiring freelancers to perform a wide variety of work. Based in Jerusalem, Fiverr went public in 2019 with a listing on the NYSE. One of the earlier Israeli entrants to the United States' open markets is Amdocs, with a listing in 1998.
Travel & Hospitality
When it comes to travel, hospitality, and tourism-focused marketing, much of the activity we see converge on the interest of Jews and evangelical Christians traveling to Israel as tourists from the USA. Over the years, there has been exciting progress in the development of new luxury hospitality offerings in Israel. These new entrants are catering to consumer demand that seems only to be rising. After all, Israel has seen record numbers of tourists visit the country year-over-year recently.
The Israeli Hospitality Landscape Sees Exciting Growth
Only a bit more than a decade ago, the Israeli hospitality landscape was relatively lacking. Though a popular destination, it did not have a robust presence of world-class hotels, either in the boutique sense or in terms of the large chain brands. Over the past decade or so, though, that has changed relatively quickly. Whether it is the Waldorf Astoria in Jerusalem (part of the "Jerusalem Luxury Hotel Triangle") or the Ritz Carlton in Herzliya, the country now has impressive options for even the most discerning of world travelers. Even more international first-class hotel brands, such as the lauded Mandarin Oriental in 2023, are slated to open their doors in the holy land in the coming years.
There has been an improvement in the less luxurious hospitality ecosystem too. More choice and better pricing have made the landscape more competitive and improved service and the overall guest experience. Some of the newer entrants in the budget-friendly category are the Ibis and Tryp by Wyndham brand hotels in Jerusalem. 
We have also seen growth in boutique high-touch hotels, which have been a welcome addition to the Jerusalem traveler seeking a more tailored experience. Such growth is compounded further by the proliferation of Airbnb and other similar home-sharing platforms, leading Israeli hotels to enter the space as well.
Marketing Israeli hospitality offerings to the strong demand emanating from the states, Europe or otherwise, requires a honing in on the optimal audience. While seemingly fairly obvious, we often see prospective clients overlooking the integral role that the audience plays in the formation of a successful campaign. In our view, the best way to most surgically target the right Jewish segment is through platforms that allow for granular data-backed campaigns. Especially for an offering that stresses aspirational lifestyle such as a luxury hotel, Facebook and Instagram ads (via Power Editor) are some of the most effective tools. The use of in-depth targeting takes on extra significance when in a scenario where the offering is of high cost and therefore requires reaching a segment with higher spending power. 
Air Travel
While new activity in air travel to Israel, whether through the country's national carrier El Al or others, has been relatively stagnant, we see some signs of resurgence in new offerings. A large portion of these is by way of new routes and first-class product improvements. For example, there has been an increase in flights on more modern aircraft catering to the ever-growing amount of business crossover between Silicon Valley and Israel.
A Myriad Of Other Tourism Focused Offerings
Beyond hospitality and air travel, there are myriad other Israeli tourism-focused products and services marketed to the significant inbound demand. From tours of Jerusalem to upscale meals for Jewish holidays, the spectrum is quite broad. The key to successfully selling these offerings is dual. First, identify the right audience, and second, seek out effective and creative ways to reach that audience and differentiate from competitors. 
Food & Agriculture
While Israel is most well known for its deep bench of valuable tech startups bringing innovative developments to the market, other categories get overshadowed. Food and agriculture are sectors that, while lacking in the limelight, are nevertheless active and exciting. Two of the most significant and recent transactions are Pepsi acquiring Sodastream for $3.2 billion in 2018 and Frutarom for $7 billion by IFF in 2018. There is also the Strauss Group, one of the largest Israeli food distributors, who, through a joint venture with PepsiCo, manufactures the ubiquitous Sabra brand in the USA.
Israel is also on the cutting edge of advances in lab-grown meat, and has numerous players in the field, including Aleph Farms. Further, as one of the countries with the highest percentage of vegans, creative foods catering to this segment are actively being developed and brought to market regularly.
Agriculture and specifically irrigation technology is an area where Israel has also established itself as a leader. Drip irrigation, now utilized worldwide, was revolutionized in the 1960s by Simcha Blass, Israeli-Polish engineer. There is sizeable M&A activity in this category too. For example, Netafim, an Israeli company specializing in irrigation solutions, was sold for $1.5 billion to Mexichem in 2017. 
Biotechnology, Genetics, & Pharma
Not only are the best universities in the region located in Israel, but the country's higher education institutions rank among the best in the global rankings as well. Further, Israel and South Korea lead the world in spending on research and development as a percentage of GDP. The combination of exemplary universities and dedication to R&D has been especially fruitful in the biotechnology, genetics, and life sciences sectors. Examples of offerings in these categories include D2C's like the Israeli genetics company MyHeritage DNA as well as Teva Pharmaceuticals, which donated many doses of a drug that might treat COVID-19.
Defense
While the United States has been the leader of weapons system exports, Israel has steadily been raising its status within the defense industry. The crossover business in the category is quite robust. In large part because of clauses in defense aid packages to Israel that require money to be spent on arms manufacturers in the USA, billions in weapons flow from the USA to Israel. While Israel imports fighter jets and munitions, it is a significant exporter of drones and military-grade cyber capabilities. Some of Israel's largest defense companies include Rafael and Israel Aerospace Industries (IAI), a state-owned entity.
Film Production
When discussing burgeoning sectors of the Israeli economy, it is unlikely that the film industry would initially come to mind. The country, though, is a surprising powerhouse for both domestic film production as well as outbound activity. According to Forbes magazine, Israel was the third-largest producer of television content for the United States market.
Why hit Netflix shows like Fauda and Shtisel are emanating from Israel is likely due to a combination of factors. First, there seems to be a wealth of creative talent. Second, the Israeli government has been more and more proactive about the role that media and in specific shows and movies play in the cultural conversation abroad. Actively orchestrating networking stateside to help previously unknown showrunners enter the business is likely to have played a beneficial role. After all, there is quite a deep bench of Israeli talent ranging from actors, actresses, directors, and producers living stateside. Some of the most notable include Gal Gadot, Natalie Portman, and Hollywood producer Arnon Milchan. With that said, there are varying views regarding political mixing with film, and such controversy has been present, especially in conflict flare-ups.
Keshet, one of the country's largest media companies, has branched out from linear T.V. and operates an international arm with offices in multiple cities, including Hong Kong, London, Los Angeles, Mumbai, and Munich. The company offers its extensive media catalog to international markets and has found success through receptive audiences.
There are new, highly anticipated shows in the pipeline too, which leads to the question of whether the sector will experience even more growth. Netflix is currently funding the production of Typhoon in the country, a 10 part series directed by the creators of Fauda, Avi Issacharoff, and Lior Raz. Netflix, in response to the COVID-19 pandemic, decided to compensate the production crew for scheduled working days, which perhaps speaks to both the company's commitment to production partners and the country.
Solidifying Relationships
Bridges are also being built between the United States and Israel on the federal, state, and local levels. Through embassies, consuls, and trade offices, increased business flow, and relationship building is an ongoing endeavor. Of note is the broadening in the breadth of states that realize the value of partnering with Israel. While big metros with tech-centered hubs like NYC and Silicon Valley have been intertwined with the startup nation for years now, states in the midwest and south are joining the fray.
A Note On The Headwinds Ahead
When initially embarking on this discussion outlining the robust and dynamic nature of crossover business between the United States and Israel, we were in the pre-COVID-19 pandemic economy. As of this writing, in June of 2020, we are still in a period of uncertainty. There is chatter of a second wave in both Israel and the United States. At the same time, there are many, including health experts and economists, who say that both countries can see a V-shaped economic recovery. These contrasting points speak to the unpredictability of the future volume of USA-Israel Crossover.
Beyond the pandemic, while Israel has seen an exemplary decade of growth and has emerged as a tech powerhouse positively positioned to benefit from our data first economy, the country is facing both macro and micro-challenges.
For sure, geopolitical volatility has been a mainstay for the Jewish state in a historically unfriendly neighborhood. At any moment, a seemingly calm state of affairs can catapult into a calamitous one. Whether it is terrorist attacks within the country or war on one of the countries battle-prone borders, the risk is ever-present. Even when not prolonged in nature, these flare-ups can have significant effects on cross-border deal flow as well as tourism. On the positive side, with the country having these kinds of challenges since its founding, it has shown to be quite resilient, including the unique ability to rebound swiftly from crises.
Another looming headwind centers around shifts in political attitudes toward the country among the citizenry of the United States. While there used to be broad-based support for the Jewish state, there has been a concerning fracturing as of late. The rationale for the shift is beyond the scope of this discussion, but there are potentially critical negative consequences. Accounting for these changes and planning for the future is challenging, and only time will tell whether this potentially calamitous chasm can be successfully navigated. 
There are other issues that have seen improvement under the current administration, such as adding digitization to the notoriously bureaucratic and arduous process of doing business. Lagging infrastructure development has also been a pain point. Still, there are encouraging signs of a renaissance with hallmark projects such as the high-speed train from Jerusalem to Tel Aviv.
A Small Country With A Promising Future
All countries have challenges, but it is essential to measure them against the promising aspects that have powered past success. In our view, Israel has yet to see its best days. All markers suggest a further positive entrenchment of economies that possess a highly skilled workforce and data-first ecosystem. Israel has shown itself to be uniquely poised to shine in the new reality that favors human creativity over natural resources or manufacturing strength. Of equal import is the country's track record of weathering both internal and external storms, whether geopolitical or otherwise. It has developed a resilience that will help it to power through what is proving to be a tumultuous century for countries around the globe. Though small in size, it has made itself a destination for innovation and rival nations much larger. In this light, crossover marketing opportunities in a diverse array of sectors between the United States and Israel can be expected to see increased velocity.