We Direct Your Narrative To The Targeted Jewish Community
Formulating the right narrative for the Jewish audience you are trying to reach can be difficult, but communicating with them in an effective and efficient manner can be even more challenging.   SquaredUnion's Jewish public relations practice assists our clients in understanding which Jewish audience is most relevant as well as with crafting of the right messaging to align with the target audience. We take a comprehensive and multi-channel approach in creating client PR strategies to ensure optimal reach. Find out how we can help you reach your Jewish audience.
Public Relations Practice Areas
Beauty + Fashion

Consumer Products

Corporate Communications

Healthcare + Life Sciences

Non-Profits

Public Affairs + Government Relations

Travel + Hospitality
COMPLEX PROBLEMS. UNIQUE SOLUTIONS.
For select intergovernmental/NGO PR and strategy campaigns, we are able to provide unique solutions in conjunction with Baker Hartford. Contact us for additional information.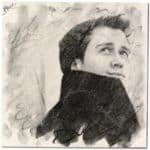 With a focus on consumer sectors in food, tech & CPG's, Josh advises on marketing and PR strategy as well as planning and measurement of broad digital campaigns.