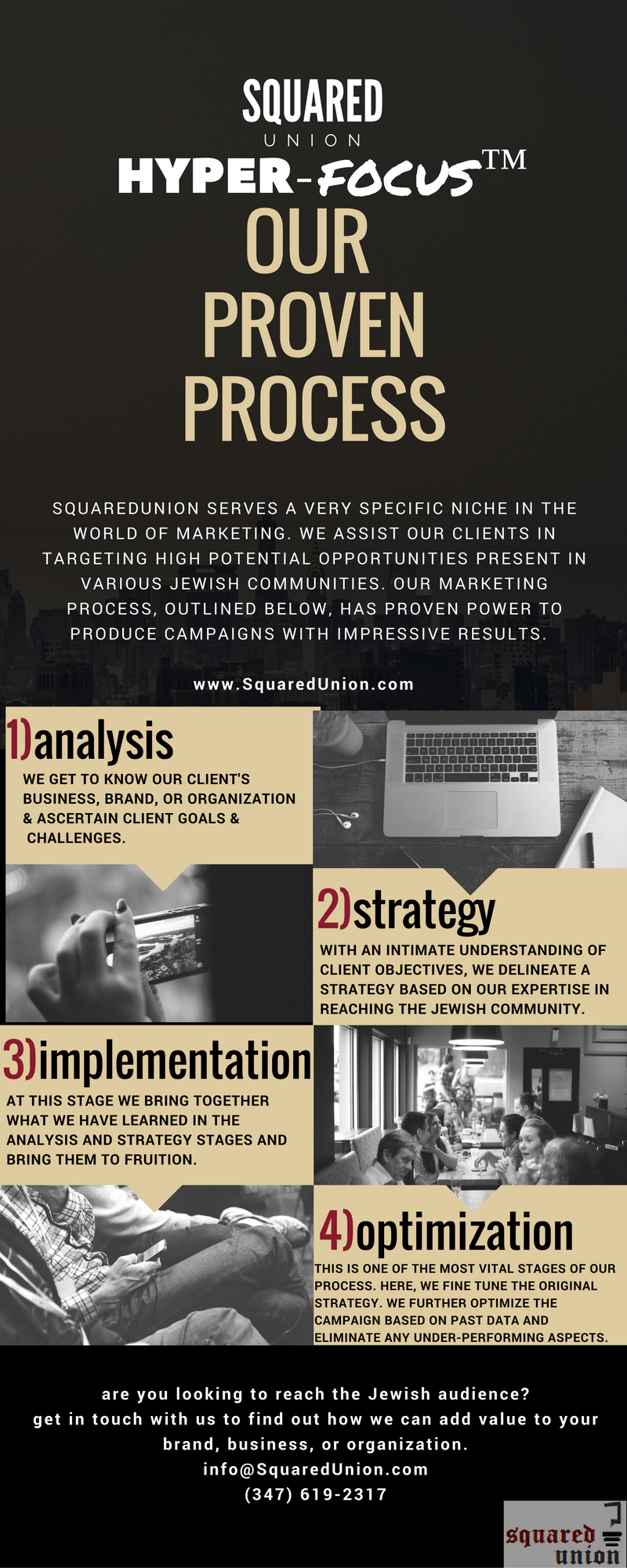 Our proven targeting and optimization marketing processes are what we have termed "SquaredUnion Hyper-Focus™."
Based on our expansive experience in reaching various segments of the larger Jewish community for a broad spectrum of clients, we have the knowledge and familiarity to advise you on how to properly market and reach the right Jewish audience for your business or organization.
With a Hyper-Focused™ marketing strategy making up the basis of our marketing campaigns, we ensure that our clients see tangible and quantifiable results while also avoiding wasted spend. We help you understand who your optimal Jewish audience is and ensure that you reach them in an effective and efficient manner.